King of Human Directional Advertising
ADVERTISING IS THE LIFE OF TRADE.

CALVIN COOLIDGE
---
5 WAYS Signwalkers (human directionals) address your marketing problems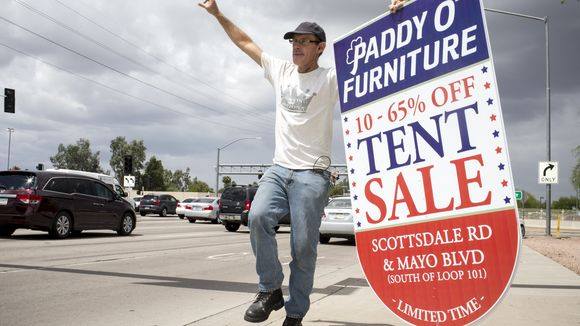 Branding: extends your brand image to multiple locations
Noticeability: draws attention to your event, location and product.
Wayfinding: makes it convenient for the customer to find their way to your event or around your facility.
Promoting: influences purchases from not only your point of purchase, but also before they visit a competitor.
Communicating: shares important messages about your business.
---
Contact us to discuss your visual marketing needs and to get a quote.
Tel xxx.xxx.xxxx, email SignKingAZ@yahoo.com
Or submit the form below: